Who We Are
Crosse Partners is a private equity fund created to invest in and provide growth resources for middle market companies primarily based in California. We will also look at attractive opportunities in Nevada, Arizona and other Western territories. We focus on established and profitable companies operating in the manufacturing, distribution and service sectors. Investments are typically made on a controlling basis with our captive equity source. The common characteristics of companies that Crosse Partners will consider include the following: a definable, understandable and scalable business model; well-developed and growing markets; proven products/processes; unique competitive advantages and opportunities to grow; and a record of consistent operating margins in excess of 10%.
From the very beginning of our investment process, we take the time to learn about the business with a thorough evaluation and analysis of each acquisition opportunity. We aim to develop mutually beneficial relationships with prospective sellers as well as their companies' employees, management, and customers. It is our objective to limit disruptions to a companies' day-to-day affairs before, during, and after the transaction. We come from entrepreneurial families ourselves and are especially sensitive to the unique set of issues faced by privately-held, family-owned companies. As a result, Crosse/Partners takes special care to consider estate planning and tax issues, confidentiality, family members in the company, and a host of other delicate topics that are unique to each business.
We believe the best path to long-term value creation for all stakeholders is through the development of a strong management team and the execution of a well-conceived business plan. As a result, Crosse/Partners seeks to actively lead portfolio investments through a development process that augments and strengthens management, increases growth rates, improves operating margins, enhances business systems, and broadens product/service offerings. We maintain an active and hands-on relationship, but not day-to-day role, with our management partners. Similarly, in structuring a transaction, we expect management to hold a meaningful equity stake in the company as a way of aligning their financial incentives with ours.
The end result will be a larger and more stable organization with a proven, equity-oriented management; a developed operating infrastructure; improved cash flow and financial position; and brighter outlook for the future.
Zachary Fischer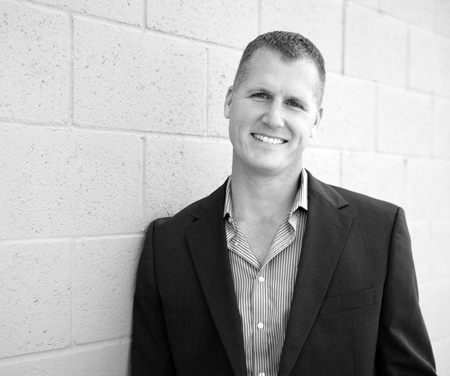 Zach co-founded Crosse Partners with the goal of combining his family business and entrepreneurial background with over 15 years of buy- and sell-side investment work. His experiences provide a unique perspective on the issues and challenges facing small, family-owned businesses as they look for liquidity and/or as they transition to larger, more balanced organizations. His primary responsibilities include evaluating new acquisition candidates, financing and closing transactions, as well as the on-going supervision and long-term financial development of portfolio companies.
Prior to Crosse Partners, Zach led valuation and due diligence engagements on over 100 private companies with revenues ranging from $2 to $100 million. Critical tasks performed under his leadership included industry research, financial/valuation modeling, credit analysis and other qualitative tasks throughout the transaction. As a result of his work, over $300 million of liquidity was created for families and entrepreneurs through a range of creative and mutually beneficial transactions. Other prior experiences include: co-founding an online retailer of previously-owned vehicles and serving as an equity analyst with a $30 billion mutual fund. At the online retailer, Zach participated in structuring the early stage financing and negotiated a number of significant business development partnerships, which included winning a major contract to be the exclusive regional pre-owned vehicle retailer for the nation's best-known automotive service brand. As an equity analyst, Zach served an institutional investor client base and covered the consumer/household products and food/beverage producers.
Zach has played an active role in guiding a number of companies as a director and an investor, including leadership on the Board of Directors of three of Crosse Partners' holdings. As a result of Zach's involvement, Crosse Partners' portfolio companies have experienced a smooth transition of ownership, the addition of key managers, improved financial and operational reporting capabilities, successful achievement of key milestones, and the implementation of defined growth plans. In addition to his responsibilities within Crosse Partners' portfolio companies, Zach currently serves on the Advisory Boards of a national food coloring company as well as one of the largest automotive retail chains in the United States.
Zach has an MBA from the University of San Diego and a BS in finance from Syracuse University. He is a Chartered Financial Analyst (CFA) and a member of the Financial Analyst Society of San Diego and the CFA Institute. Zach was also a member of the Syracuse University Lacrosse team winning two NCAA National Championships.

Alex Hoggan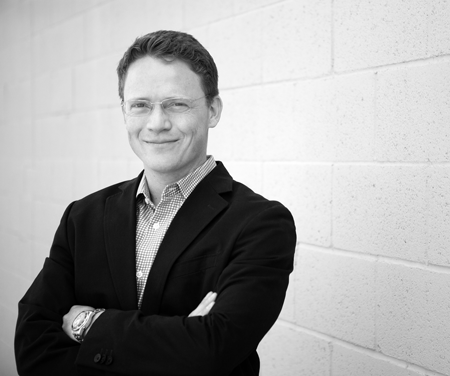 Alex joined Crosse Partners in 2007 and is responsible for sourcing, evaluating, and structuring proprietary growth equity and buyout transactions. Mr. Hoggan brings to Crosse Partners over 10 years of experience in advising companies across various industries in corporate finance, mergers and acquisitions, and general corporate strategy.
Alex sits on the Board of Directors of all of Crosse Partners' holdings.  Through Alex's network, Crosse has sourced unique investment opportunities and recruited top-tier executives to round out the management teams and leadership of each of its companies. Additionally, Mr. Hoggan devotes significant time to project management for Crosse's portfolio companies, with a particular emphasis on new industry business development and highly focused marketing initiatives.
Before joining Crosse Partners, Alex led a deal team in the investment banking division of McGladrey LLP, a global accounting and consulting firm. Alex managed the successful completion of 18 merger and acquisition advisory assignments and served in a lead role for the rubber and plastics industry team, which completed several sell-side transactions during his five-year tenure. He also advised manufacturing, service, distribution and technology clients in a wide variety of industries, including medical products, aerospace and defense, healthcare services, consumer products, oil and gas, industrial services, printing and packaging, automotive and food/beverage.
Prior experience included a position in the wealth management group of Robertson Stephens, a San Francisco-based full-service investment banking firm. Throughout his career, Alex has had experience in portfolio management, analyzing and valuing companies for recapitalizations, leveraged buyouts, and mergers and acquisitions.
Alex received his bachelor's degree from the University of Virginia.